Live! 360 Video Library
Tips, Tricks & More
Preview the mix of practical and independent content available at all the Live! 360 events with session recordings from our crew of expert speakers.
Click on the event name to jump to its content preview:

Improving Performance in .NET Applications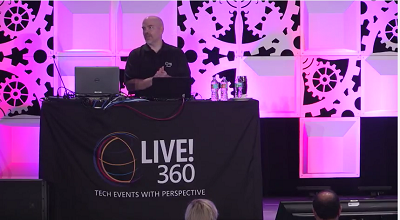 Jason Bock covers what you as a .NET developer needs to know to improve the performance of your applications. You will learn:
How to address performance issues in code
Techniques to eliminate bad code before it becomes an issue
How different tools work in .NET to find and fix slow code
Estimated viewing time: 74 minutes

Building Applications with ASP.NET Core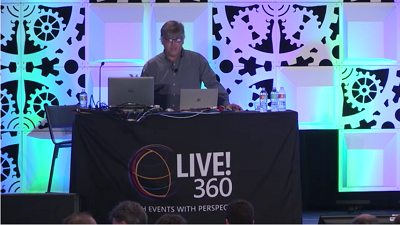 In this introduction to ASP.NET core, Scott Allen cover everything you need to work with the new ASP.NET framework and build your first application. You will learn:
How to work with the new project system and project references
How to install required middleware
How to work with controllers, models, and views to build applications
Estimated viewing time: 75 minutes


Configuring SQL Server for Performance Like a Microsoft Certified Master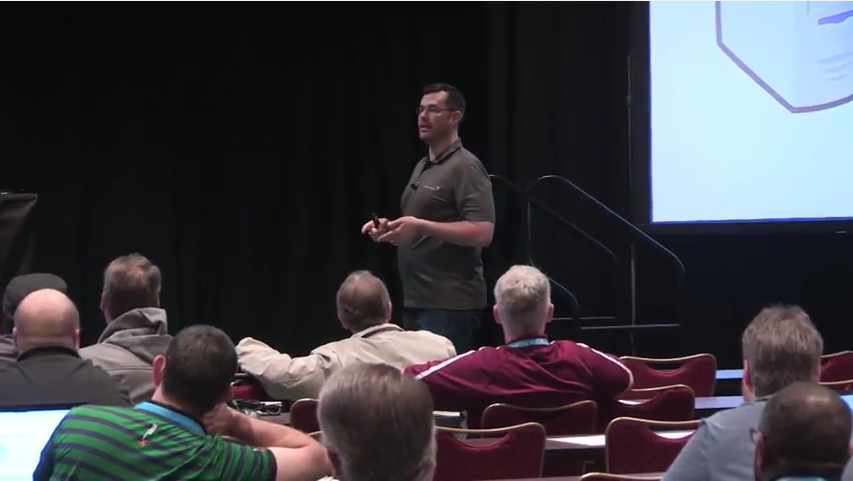 The best DBAs tune SQL Server for performance at the server, instance and database layers. Thomas LaRock takes you through which options are right for which workloads. You will learn:
How to detect non-optimal SQL Server configurations
How to configure SQL Server for maximum performance
The configuration options available at the server O/S, SQL instance, and database layers
Estimated viewing time: 76 minutes


Pen Tests in Real Life
In this session one of the world's leading Operating System Security experts Sami Laiho will take you through a real life penetration test. You will learn:
How to protect
How to test
your own environment before a legal or illegal penetration takes place.
Estimated viewing time: 77 minutes


IT Pros Guide to Managing SharePoint Search
Matthew McDermott focuses on the five things you should be paying attention to and how you can simplify the process of caring for SharePoint Search.
You will learn:
How to implement, manage, configure and monitor the SharePoint search function.
Estimated viewing time: 77 minutes

Modern Web Development: Building Server Side using .NET Core, MVC, Web API, and Azure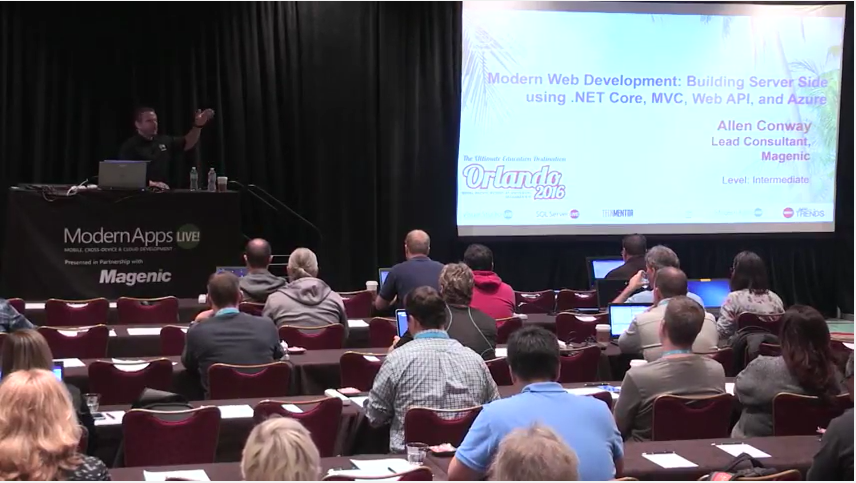 Allen Conway reminds us that with so much focus on front-end JavaScript frameworks, we can't forget about the important role the server still plays in modern web development.
In this session, you'll learn:
How to make the most of .NET Core, ASP.NET, and Web API services to support rich AngularJS client apps in the browser.
Estimated viewing time: 73 minutes